FontDeals.com Just Launched! The World's First Font Bundle Site
We have some great news for all you creative professionals out there! We bet you've already heard that Jay Hilgert, the founder of BittBox.com, was planning to start a bold project called FontDeals – and I'm sure you were very excited about that. Today, we're thrilled to announce you that FontDeals JUST LAUNCHED!
People, people, hear all about it: FontDeals, the world's first font bundle site is finally here!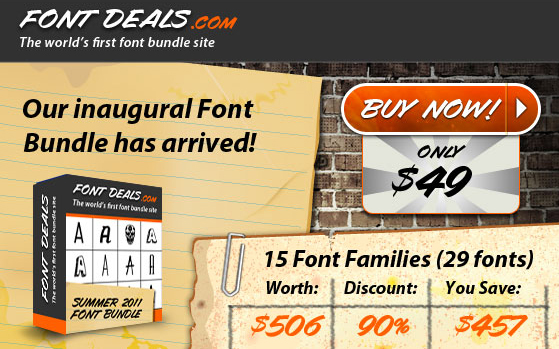 What's so great about FontDeals:
They are dedicated to providing top quality fonts at ridiculously low prices.
Their mission is to provide an affordable alternative to purchasing fonts on an individual basis.
The fonts you can find here can cost anywhere from $30 to $70 or more, but they are hunting down font foundries to get you huge discounts.
Some fonts cost more than software these days, but at FontDeals, you can get super savings and have extra weapons for everything you design.
2011 Summer Font Bundle – FontDeals current bundle
Imagine this: you get 15 font families (29 fonts) worth $506 for the amazing price of $49 – that's a 90% discount on this sweet deal!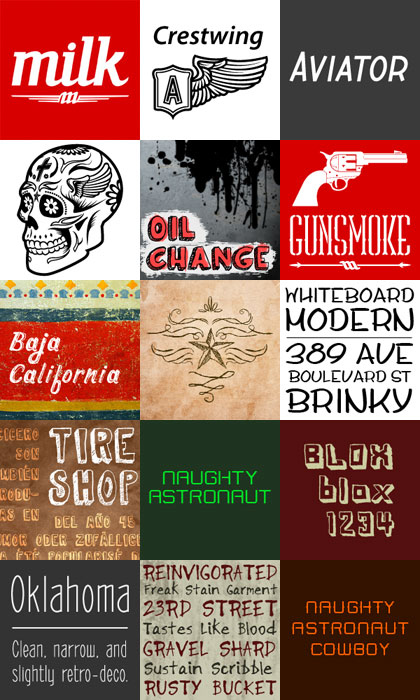 So you know, we checked them out and we can assure you that they are all top quality killer fonts! We think that this inaugural bundle from FontDeals is the coolest deal you can get your hands on this summer, so don't miss it!
But wait, that's not all!
The first 2000 bundle buyers will get a free treat: Giga Vector Pack 3 from Designious.com worth $195! Now how awesome is that, right?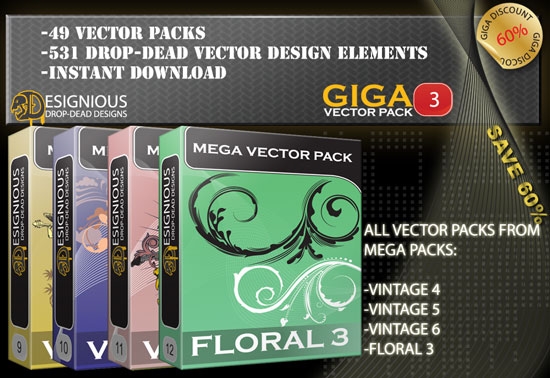 Note that this bundle is available for a limited period of time, it will end in 14 days, so hurry up and get your hands on it now! Remember, if you are among the first 2000 buyers, you will also get the Giga Vector Pack 3 from Designious.com – an extra reason to stop wasting time and to visit FontDeals right now!

FontDeals.com Just Launched! The World's First Font Bundle Site is a post from Pixel77 – Graphic design blog with tutorials, resources and inspiration.